Style: Oceanfront Accommodation
Service: Check-in was seamless, The concierge as well as several reception staff were extremely helpful. Reception and room service are available 24/7.
Facilities: This modern spacious room features en suite with shower over bath, work area, 48'' Smart TV, internet access, hair dryer, safe, mini-bar and tea/coffee facilities.
Wi-Fi: Wifi available (charges apply)
Website: https://www.novotelmanlypacific.com.au/
Location: Manly, Sydney. Australia.
Price: Prices vary during peak periods but range from approx. $263 AUD for Standard Room- $613 AUD for 2 Bedroom Ocean View Suite.
Rooms: 213 rooms are available. Room types are Standard Room, Superior District View Room, Superior Ocean View Room or 2 Bedroom Ocean View Suite (sleeps up to 6).
Lobby:
Bistro Manly:
Pool:
Rooms:
The Beach: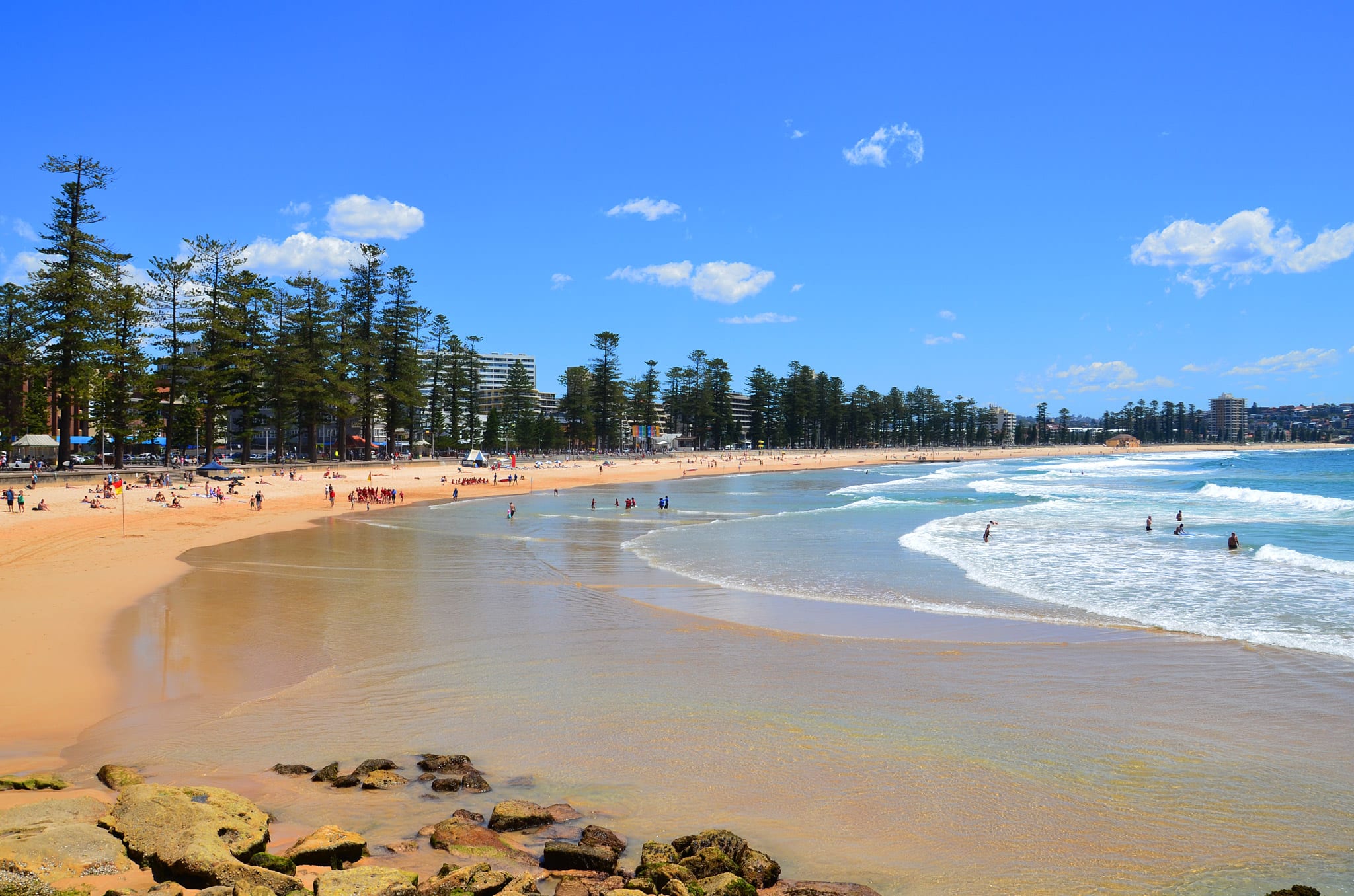 SUMMARY OF NOVOTEL MANLY PACIFIC
We arrived at Novotel and were greeted by extremely welcoming concierge and reception staff. Novotel Manly Pacific is located on the beachfront in Manly Sydney. There are 213 rooms located at this hotel and the majority of them do have balconies. Check-in was a quick process and we were given our keys to our Superior Ocean View Room.
The room features an enormous King Sized bed as well as many other features including a work desk and minibar as well as our own private balcony which had stunning views overlooking onto Manly Beach. We were delighted to see we had been left a welcome gift including a little koala teddy, drink bottle and a bottle of Verve Champagne! The room is very spacious for a hotel, boasting a modern and contemporary feel.
We next went to check out the rest of the hotel and it's facilities with our first stop being the on-site gym. The Manly Beach Health Club is located on the lowest level of the hotel featuring top of the range gym equipment as well as group training classes. Gym access is available 24/7.
We then went to check out the stunning rooftop pool area with breathtaking panoramic views of Manly and Sydney. The pool area features many lounge recliners for relaxing as well as a spa. There was a pop-up bar also on the rooftop with cocktails by Chandon whilst we were visiting.
Located at the hotel is also the Lobby Bar if you wanted to stop for a relaxing drink as well as all-day dining at the Bistro Manly. There's nothing better than trying out a hotel buffet breakfast and the Novotel did not disappoint! The breakfast buffet had an enormous range of options to choose from including a section specifically for gluten-free as well as a hot food bar, pancakes, cereals, fruits and juices.
Novotel Manly Pacific is a great place to stay for a weekend getaway or if you want to visit Sydney but in a more relaxing atmosphere at the beach away from the hustle and bustle of the CBD. From the stunning views, bar, restaurant, gym and pool the Novotel features everything you could need plus more!